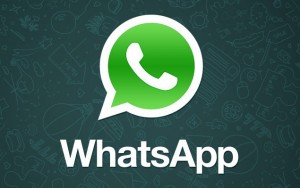 The article talks about the tools & frameworks that got used to build WhatsApp mobile application for Android platform. The reason why I decided to write this article is the
acquisition of WhatsApp by Facebook in $19 billion
and, my curiosity on what could have gone in building such application from technology perspective. The objective is to let Android developers take a peek into WhatsApp Android application and, get appropriate information on tools & frameworks that could be used to build a messaging application such as WhatsApp. Thanks for reading it further.
Tools & Frameworks Used in WhatsApp
Following is a list of tools & frameworks that were found to be used in the most latest version of WhatsApp mobile application. Please give a shout if you disagree with one or more entries listed below.
What was done to decompile WhatsApp (Android)?
Following are set of things I did to decompile WhatsApp (apk) files. The same instructions could be used for any mobile app with apk extension.
From executing jd-gui command, what you get is Java source code file which could be viewed and studied. Following is the screenshot of JD-GUI tool displaying WhatsApp code.