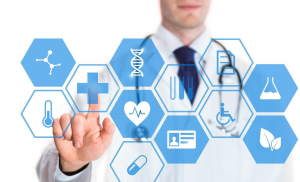 Are you looking for a list of machine learning topics to learn more about? If so, you've come to the right place. In this post, we will share a variety of machine learning topics that you can explore to boost your knowledge and skills. So, whether you're a data scientist or machine learning engineer, there's something here for everyone. The following represents a list of topics which can be taken up for learning and mastering artificial intelligence / machine learning:
Introduction to data science
Introduction to machine learning
Introduction to deep learning
Introduction to reinforcement learning
Introduction to linear algebra
Introduction to calculus
Introduction to probability & statistics
Python programming
R programming
Probabilistic deep learning
Natural language processing (NLP)
Computer vision
Generative deep learning
Graph neural networks
Interpretable or explainable machine learning
MLOps (Machine Learning OPerations)
Introduction to algorithms and data structures
Parallel computing
Neuroscience fundamentals
You can get access to 80+ free books and online courses on machine learning / data science on this page – 85+ free online books, courses on machine learning / data science.
Machine learning is a vast and growing field, and we've only scratched the surface of what's possible. If you want to learn more about machine learning or are interested in exploring any of these topics in more depth, let me know. I would be happy to share resources or dive deeper into any of these subjects with you.