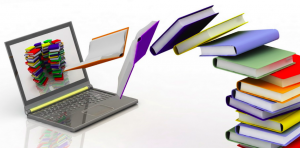 In the rapidly evolving domains of Machine Learning, Data Science, and Artificial Intelligence, the quest for quality education and courses has become paramount. For those familiar with the educational landscape of India, the Indian Institutes of Technology (IITs) stand out as beacons of excellence. Established by the government of India, the IITs are autonomous public technical universities that are recognized globally for their outstanding curriculum, research, and innovation. Every year, thousands of students vie for a coveted spot in these institutions, and their alumni have made significant contributions to technology and research worldwide.
NPTEL (National Programme on Technology Enhanced Learning), in collaboration with these premier IITs, has curated a range of courses accessible to learners globally. In this blog, we'll delve into some of the standout courses in Machine Learning and Data Science offered by NPTEL for the latter half of 2023 (July-Nov 2023), specifically provided by various IITs. From foundational topics to advanced subjects, this list promises to cater to a broad spectrum of learners.
List of Machine Learning & Data Science Online Courses
Here are the courses related to Machine Learning and Data Science starting from July and continuing upto Nov 2023.
Conclusion
As we've seen, NPTEL's catalog for Machine Learning and Data Science in the latter half of 2023 is diverse and comprehensive, catering to a range of learners. Whether it's foundational courses like "Introduction to Biostatistics" or more specialized ones like "Reinforcement Learning", there's a course tailored to everyone's needs. If you're passionate about diving into the world of data, now is the time to enroll and embark on a journey of knowledge!