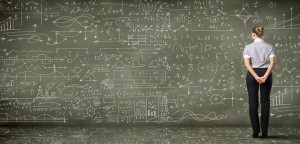 This article represents information related different classes of IT & Non-IT professionals who could take on different data science free courses (as mentioned) and get on to the path of becoming a data scientist. Please feel free to comment/suggest if I missed to mention one or more important points. Also, sorry for the typos.
Following are the different classifications of IT/Non-IT professional which has been addressed later in this article:
Software Development Stakeholders working on Non-analytics projects
Datawarehouse/BI Developers
Big Data Developers
Statisticians
Senior Management Executive
Non-Software Professionals
Could I become a Data Scientist?
Anyone matching following criteria could become a data scientist.
One is decent with Mathematics & Statistics concepts. If not, one should not hesitate to get started with learning basic Maths & statistics concepts.
One should also be good at,  at least, one programming language.
Following is the list of different stakeholders with relevant course information that they could use to get started on the journey of becoming a data scientist: