This article represents details on whether to use single datastore per microservice. Please feel free to comment/suggest if I missed to mention one or more important points. Also, sorry for the typos.
From what I researched, the preferred architecture for microservices is polyglot persistence pattern. (http://martinfowler.com/bliki/PolyglotPersistence.html ). You could further read about this on following pages:
As per the best practices, each micro-service should have one database private to it. There are different ways to achieve the above objective. Some of them are listed below:
Same database system for different services. In this following could be done:

Different set of tables specific to microservice in the same database
Different database schema but in the same database server
Different database server

Each service can use different database systems. For example, RDBMS, MongoDB etc.
Following diagram represents one datastore per microservice. (courtesy: MartinFowler page on MSA)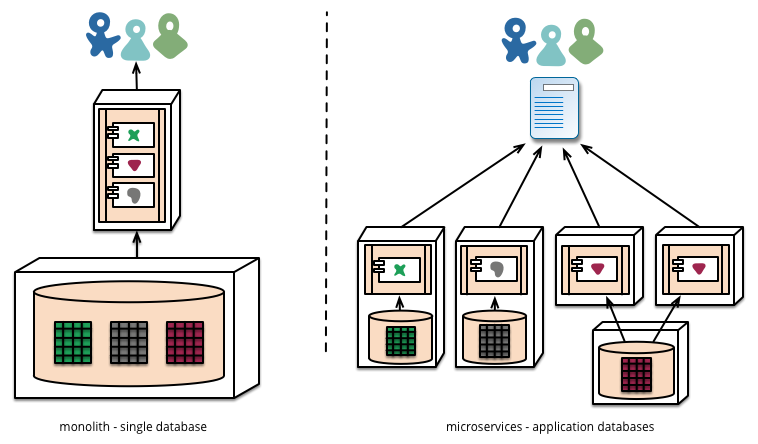 Following is another page representing MSA best practices from NetFlix. It highlights creating separate datastore for each microservice.
https://www.nginx.com/blog/microservices-at-netflix-architectural-best-practices/

Latest posts by Ajitesh Kumar
(see all)