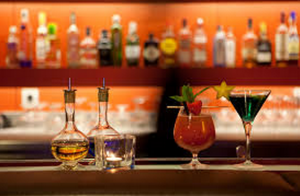 We would like to introduce our new initiative, namely API Bar, in relation with business APIs that are getting released/published day in day out as part of business strategy by companies of every size (large, medium, small). The reason we have named the initiative as API Bar is that the way APIs (making the business competitive) are coming up every day seems like APIs presented in bottles with different labels  with developers trying to figure out which APIs to use and why? 🙂
 As part of this initiative, we shall be doing following activities and publish our findings appropriately from time-to-time:
Evaluate the APIs from technical perspective while exploring different versions that exist and the future roadmap
Evaluate the business needs that these API would serve
Sight examples on who are using these APIs
Provide information on how to get started on integrating these APIs
Mention on any API management platforms (such as Apigee) that could be used to integrate with these APIs
Last but not the least, provide our views on API-related news
Following are some of the APIs that we shall get started with:
Google APIs serving different business needs
Social networking APIs such as that provided by Facebook, Twitter etc
Payment platform APIs such as Paypal
If you want to get your API evaluated and published, drop us an email. Thank you.