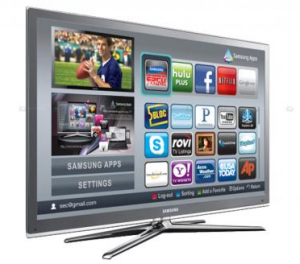 The article represents what would it take to convert your existing TV to a smart TV that shows you TV programs and also helps your checkout your favorite online videos from youtube.com. In India, the chromecast device is sold in Amazon.in online store for Rs. 3250 on this day.
What is Smart TV?
As explained on Wikipedia, A smart TV, sometimes referred to as connected TV or hybrid TV, (not to be confused with IPTV, Internet TV, or with Web TV), describes a trend of integration of the Internet and Web 2.0 features into television sets and set-top boxes, as well as the technological convergence between computers and television sets and set-top boxes. Read it further here.
Simply speaking, Smart TV would have some of the following features:
Show regular TV programs
Watch online videos from Youtube.com and other similar websites
Watch online content such as photos from different websites
What are Pre-Requisites?
Before we go ahead, lets look at some of the pre-requisites that is a MUST-HAVE:
TV must have HDMI input facility, e.g., TV is an HD TV. Check whether you could get some HDMI adapter if yours is not a HD TV.
You need to be connected with WIFI
How to Convert Existing HD TV to Smart TV?
Following is what will be needed:
Chromecast Device: Chromecast is a thumb-sized media streaming device that plugs into the HDMI port on your TV. The Chromecast device is a Google project. You could get details on the device on this Google Chromecast page.  It looks like following:
Chromecast App: Download a simple Chromecast app (from Chromecast website or Google play store). Once downloaded, install it on one the devices from which you wanted to send online content (videos, music etc) to your TV. Following are different devices from which you could send the content:

Smartphones (Android devices, iPhones)
Tablets (iPads, tablets)
Laptops
As you install the Chromecast app and starts it, it tries to connect with WIFI. Make sure your WIFI is connected with your device.
Once Chromecast app gets connected with WIFI, it is ready to cast the online content onto your TV.
That's it. You are all set to start sending your favorite online shows, movies, music and more to your TV using your mobile devices such as smartphone, tablet or even from the laptop.
Online content providers who support their content to be displayed on the TV
Following are online content providers who support their content to be displayed on TV using Chromecast device:
Netflix
Youtube
Pandora
Google Play Movies
That said, as more and more websites would start supporting their content to be displayed on the TV, chromecast app would automatically update the same.
Where all could you get/buy Chromecast device?
Following are online stores from where you could buy this device:
What's needed to send content of my application (web/mobile) to TV?
For any online content provider to start relaying their content to TV, one needs to use Google CAST SDK APIs & libraries and write two different set of applications:
Sender applications that are written using APIs for android, iOS and Chrome platforms.
Javascript application that would run in Chrome browser in the chromecast device.
I shall be publishing another article on this very soon.
[adsenseyu1]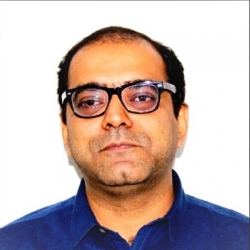 Latest posts by Ajitesh Kumar
(see all)