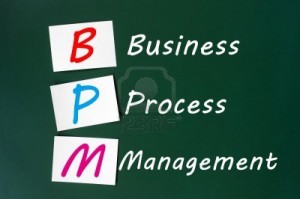 Now that the whole of country, India, has woken up to a corruption free governance, if there is one technology that could help accelerate this movement in a managed manner, it has to be business process management and related tools & frameworks.
Janata Darbar (People's gathering with government stakeholders for grievances resolution) has always been famous for quite sometime. However, very recently, it caught media attention for how unmanaged it can go if not planned properly. AAP (Aam Aadmi Party) chief minister, Arvind Kejriwal and his team of cabinet ministers decided to talk to people and scheduled a meeting where they expected 5000 people to gather and thus, planned accordingly. However, on the day, it was around 20,000 people who got gathered and it created whole lot of chaos. Take a look at the picture below:
[adsenseyu2]
The primary reason for chaos was the desire for most of the 20000 people to get heard from Kejriwal and his cabinet minister such that their complaints will get special attention and get faster resolution. All these years, these people have seen their complaints going no where and hence lost the trust on government and governance and stopped reaching out to government. The very fact that the AAP created an environment of transparency has regenerated excitement in the people and they are out once again to speak about their problems and get heard.
One thing that has become clear in the recent incidence of Janata Darbar in Delhi is that there is a need for people to log their complaints with the government and that, there is required to be a system which has key characteristics such as transparency on how is the complaint getting handled.
Given the fact that already there are a set of systems in place for managing different aspects of public complaints, what is needed is a workflow based solution which integrates all of these systems to address the resolution of the public complaints.
Following are different characteristics of the public complaints:
Different types of Public Complaints: Public complaints could be related with different departments such as legal, basic necessities such as water, electricity etc, complaints against one or more officials (in relation with corruption) of different departments etc.
Different Departments, Different Systems: The resolution of public complaints may need involvement (review, approval etc) of officials from different department along with involvement of the person who has filed the complaints. That said, different departments do have different systems in place and there is a need to integrate all of these systems such that the complaints can be resolved faster with greater transparency between people and government.
SLA Management: There has to be service level agreement (SLA) for each of the department to address the complaints. In case, there are issues such as information awaited etc, the same should be updated in the system such that appropriate information should be passed to the right person. In present scenario, people have no consistent way to track the resolution of their complaints.
Performance Measurement: There may be need of measuring the performance of each of the stakeholders from the involved departments. With this, government could take swift decisions to improve the performance of various different departments.
Complaints Tracking/Monitoring: There is a need for ways and means to track the public complaints by both, people and the government staff. This will certainly help greater transparency between both the parties and help people escalate their case if not handled within a given time period as per the SLA.
Reports: This one is key for government key stakeholders such as ministers to grab reports and see how different departments are functioning in terms of resolution of public complaints.
All of the above could be easily done with BPM solutions. I shall be writing more on how this could be done in later posts.