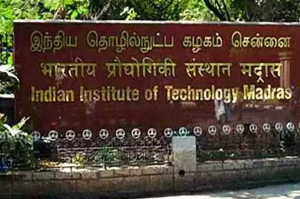 Are you looking for a new job or build your career in the field of data science?
Data science is the hottest career in India right now. It is one of the most sought after skills today. It's not just about crunching numbers anymore – it's an exciting, dynamic field that requires creativity and critical thinking. With data science, you can solve problems and make a real impact on society. And with IIT Madras offering diplomas in data science, there has never been a better time to get started! IIT Madras has launched its diploma program in Data Science for college students, working professionals and job seekers who aim to build a career in these domains.  The course will be offered by the Department of Computer Science and Engineering at IIT Madras. It's an 8 months full time program that offers diplomas from IIT Madras. The course includes 8 courses which will be taught by IIT Madras faculty members. Applicants must attend the Diploma Qualifier Exam which will be held on 12th December, 2021. Those who clear this exam will be allowed to register and join the program starting 27th December, 2021. 
You don't need any prior experience or qualifications to apply for this program – all you need is passion and curiosity! This course will teach you everything from the basics of Python programming to advanced machine learning algorithms. You'll learn how to use cutting-edge tools like TensorFlow and Keras as well as industry-standard languages like R and SQL. Plus, we have some incredible resources at our disposal here at IIT Madras – including access to world-class faculty members who are experts in their fields! We're going above and beyond what other colleges offer when it comes to training students for careers in data science – so why wait? You can enroll now! Apply before 15 Nov, 2021 or else you might miss out on this opportunity! They are offering 75% fee waivers too so what are you waiting for?
Here are the topics covered:
Predictive analytics
Machine learning techniques
Data visualization tools
Statistical modeling
Business analytics
Python programming
Libraries like Scikit-learn, Tensorflow
Check out the IIT Madras Diploma Program right now if you want more information on how IIT Madras can help build your future through its diploma courses in data science!