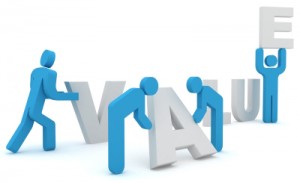 This article talks about various different scenarios in which Business Process management (BPM) technologies (tools & frameworks) could bring a lot of difference to your manufacturing business and help you do better in terms of improved operations and overall increase in the bottom line (profit) of the business. Before we look into some of the use-cases of BPM, lets see how it would look like without BPM?
[adsenseyu2]
How does the manufacturing IT landscape look like without BPM?
Given that you have large applications in relation with Enterprise Respource Planning (ERP), Customer Requirements Management (CRM), Product Lifecycle Management (PLM), Supply Chain Management (SCM), following is how you enterprise architecture landscape could look like:
Major information system applications acts like islands of information leaving gaps that prevent full information exchange between participants.
The collaboration between entities (line of businesses) to serve innovative business offerings, may seem very cumbersome due to large systems disparity and the high cost of integration required.
High cost of change to release new business solutions owing to the fact that different applications are maintained by different LOB team and it gets difficult to have them work together.
Some of the Key Benefits of implementing BPM, in General
High visibility into the business process execution

Higher agility to come up with new business processes by linking different systems (through APIs) and aggregating data to come up with new data-set
Effective governance and quality control
BPM Use-cases
Manufacturing businesses, in general, are struggling with pressures primarily from their customers, suppliers and regulators and thus, are looking out ways and means to streamline their operations thereby reducing the overall associated costs. On top of that, the objective of achieving higher bottomline (profit) thereby satisfying the shareholders expectation is driving them crazy to cut the costs on operations. Some of the key goals that could be fulfilled with help of BPM are better visibility, agility and most importantly, governance control on the overall business processes.
Following could be some of the use-cases which can be considered as a candidate to go BPM way, thereby, bringing most benefits including reduced operation costs.
1. Supply chain management (SCM) cycles for approvals and receipts of the goods from the suppliers.
2. Document management in various different business functions
3. Workflow automation through BPM tool for different processes, thereby increasing the visibility in overall business process execution. This is one of the key to measure and improve various different processes.
4. Processes such as warranty management which requires involvement of customer support services or other independent processes such as vendor management, inventory & control management, sales order, engineering design etc
5. Automate Product Change management with PLM systems
BPM Implementation Models
Following are some of the implementation models (also depicted in the following diagram) that manufacturing business have been found to adopt:
Individual Process Transformation: The business could choose to implement BPM in only few of the discreet business processes in specific business functions in the overall manufacturing value chain. Some of the examples include implementing business processes for some of the following areas of businesses:

Engineering design
Inventory & Control Management
Sales order
Marketing campaigns
HR & finance

Agility Layer across Legacy Applications: The businesses could choose to bring agility in integration between applications belonging to different line of businesses (LOBs). For example, take a look at the BPM implementations for PLM, CRM, SCM etc.
End-to-end transformation: This is a large project where entire organizations and its business processes are transformed the BPM way.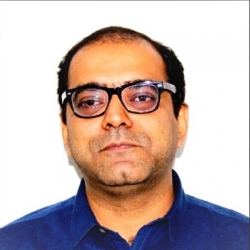 Latest posts by Ajitesh Kumar
(see all)